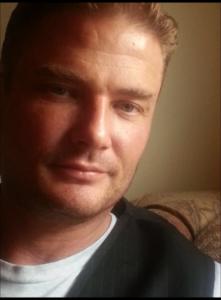 William Paul Wilkinson is a Licensed Marriage and Family Therapist (LMFT) in Pennsylvania and New Jersey and is a clinical member of the American Association of Marriage and Family Therapists (AAMFT). Paul is experienced, confident, and an exceptionally trained professional, providing Trauma-Informed Eco-Systemic Structural therapy with families with parenting and child behavioral frustrations and challenges. He is also known for his collaborative work with couples and individuals.
Paul was invited by Dr. Gene Devers to become an associate at Philly Family Life Counseling LLC in Northeast Philadelphia, because of shared professional vision and ethics, exceptional commitment to clients, extensive experience with families, and depth of education and training. As well as his certainty that clients will enjoy and benefit from working with Paul.
W. Paul Wilkinson is well skilled working with couples, families and individuals in Philadelphia and surrounding counties for over 10 years. In addition to his clinical work directly with families, individuals, and couples, he is also experienced in providing clinical supervision to clinicians and shaping other's clinical practice with families.
Mr. Wilkinson utilizes a wide variety of clinical modalities to fit the needs of each client, including specialized training in Eco-Systemic Structural, Narrative, Bowen and Contextual therapies; all of which are firmly grounded in Systems Theory. He consistently engages in interactive respectful collaborative interactions with each client –individual, family, couples- and committed to providing meaningful life-changing clinical interventions.
In addition to his graduate work in the Master of Family Therapy Degree Program at Drexel University, Mr. Wilkinson also participated in the "Person of the Therapist" training under the supervision of Dr. Harry Aponte. There he learned the value of understanding the "use of self" in therapy as well as connecting with clients through personal experiences. He has also completed the advanced intensive training program in Eco-Systemic Structural Family Therapy at the Child and Family Therapy Training Center, Inc.
W. Paul Wilkinson is mindful of both the nurturing and intimacy required in forming meaningful, and inspiring, therapeutic relationships; as well as utilizing curiosity and acceptance in forming a "safe space" through which growth and change are possible.
Call Philly Family Life Counseling LLC at 215/677-3810 and a scheduling support professional will assist in setting up your initial appointment, and experience our no-waiting-list practice.