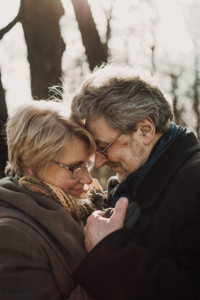 Maintaining a healthy relationship with your partner isn't always easy. Arguments and conflict are inevitable, but if you've reached a point in your relationship where you're struggling to coexist, it may be time to consider counseling. Dr. Devers of Philly Family Life Counseling LLC offers online couples counseling in NJ and PA for couples of all kinds, no matter their backgrounds, sexualities, or length of relationship. If you and your partner are thinking about starting couples counseling, Dr. Devers is an experienced and knowledgeable therapist who can help you start living your healthiest and happiest lives. 
What to Expect with Dr. Devers
Making the first step to start counseling can feel difficult. If you're nervous or not sure about what couples counseling entails, here's what you can expect in counseling with Dr. Devers:
An open, safe environment to freely communicate with your partner 

Dr. Devers is an unbiased third-party with many years of experience whose primary aim is to listen and help you work through conflict

Discuss problems and set goals for the future

Begin to build healthy communication habits

Address larger external conflicts, such as grief, addiction, depression, or anxiety

Learn tools that will help you communicate outside of counseling sessions

Build a foundation of trust and support between you and your partner
Call Dr. Devers for Couples Counseling For Help Today
When arguments and conflict begin to impact your relationship on a daily basis, you may decide it's time to try couples counseling. You and your partner don't need to suffer. Dr. Devers can help you and your partner start to heal and move forward into a brighter future together. Start the journey toward a happier and healthier relationship by giving us a call at (215) 677-3810. Dr. Devers is happy to offer online couples counseling in NJ and PA. Fill out our online form for an appointment. Still not sure? Check out our open letter to couples for more information.