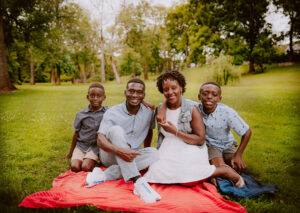 The relationships formed between a family can be both beautiful and complicated. When we experience hard times with our family, it can feel confusing, lonely, and even like our family bonds are breaking apart. It's not always easy to communicate with our family members when we feel vulnerable. If your family is going through a rough patch, it may be the right time to try counseling. But how do you find the right counselor for your family? Dr. Devers of Philly Family Life Counseling LLC is a family therapist – Philadelphia that can help you and your family work through the struggles you face and strengthen the bonds you have as a family. 
What You Can Expect in Family Therapy
The idea of therapy can often feel like a conflicting topic to broach with your family, but family therapy isn't an admittance of a failing family – it's an opportunity for your family to heal and grow. Here's what you can expect in family therapy:
A neutral space and warm atmosphere for your family to talk and listen to each other

A place to develop good communication skills between your family that will help you work through the conflicts you're facing

Work with a third-party professional who can offer an unbiased opinion and open a dialogue for difficult conversations between your family

Build a foundation of trust with your family that will help you problem-solve even outside of your therapy sessions

Create a culture of honesty and transparency with one another

A space for families facing all types of struggles, including internal conflicts, grief, addiction, and more

Grow stronger as both a family and as individuals so that you can live your happiest and healthiest lives
Considering Family Therapy in Philadelphia? Call Dr. Devers
The struggles you face as a family don't have to define your relationship to one another. Healing is possible. Dr. Devers of Philly Family Life Counseling LLC is an experienced family therapist who can help you grow together as a family. You can reach his office at 215-677-3810 or by filling out this online form. You don't have to feel like your family is breaking apart; give Dr. Devers a call today.