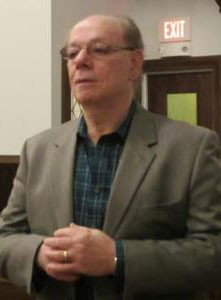 Dr. Gene Devers is a Licensed Clinical Social Worker (LCSW) specializing in family, couples, group, and individuals; and maintains a private practice at, and is the founder of, Philly Family Life Counseling, LLC, in Northeast Philadelphia.
Dr. Gene Devers is an interactive, solution-focused therapist with a distinctive style utilizing a variety of therapeutic modalities that he has mastered through decades of experience, training, and education. He provides individuals, couples, and families a safe space in which to heal, learn, grow in understanding of self and others, and forgive. He consistently engages in interactive caring conversations with empathy, respect, cultural sensitivity, and affirmation; all the while providing you the insights, tools, and supportive challenges that you seek and deserve.
His therapeutic approach is to provide emotional support, active listening, and practical feedback to help clients effectively address personal life challenges. He integrates complementary methodologies and techniques to offer a highly personalized approach tailored to each client. With compassion and understanding, he works with each individual, couple, and family to help them build on their strengths and attain the personal growth they are committed to accomplishing.
Dr. Devers has many years' experience helping and supporting families, people and groups in creating change in their lives and in their living. He holds a Doctorate in Systemic Marriage and Family Therapy (D.Min) from Palmer Seminary. He has also completed an advanced intensive training program in Eco-Systemic Structural Family Therapy at the Philadelphia Child & Family Therapy Training Center. He is currently serving as a private practitioner working with a broad spectrum of clients. Among his areas of expertise are family transition concerns, couples' communication and relationship obstacles, anxiety and depression, parenting challenges, spiritual/Christian values clarification, family addiction & recovery hurdles, and pre and post gastric bypass surgery coaching.
In addition to being a prominent relationship therapist, Dr. Devers has also served as an adjunct instructor at several Philadelphia universities, teaching doctoral and master level counseling courses in a variety of counseling and family systems therapy courses and providing supervision.
Dr. Gene Devers is also a clinical member of the National Association of Social Workers (NASW); Academy of Certified Social Workers (ACSW); American Association of Marriage and Family Therapist (AAMFT); International Association of Trauma Professionals (IATP); and an Ordained Minister, American Baptist Churches, USA
Education
Intensive Clinical Certification, Eco-Systemic Structural Family Therapy, 2011, Philadelphia Child and Family Therapy Training Center, Inc.
Doctor of Ministry, Marriage and Family Systemic Therapy, 2010, Palmer Theological Seminary
Master Social Services (Social Work), Social Service Management, 2002, Bryn Mawr College, Graduate School of Social Science and Social Research
Master of Science, Counseling and Human Relations, 1985, Villanova University
Master of Divinity, Pastoral Care and Old Testament Studies, 1983, Eastern Baptist Theological Seminary