Are You Considering Bariatric Weight Loss Surgery?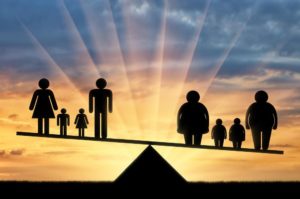 Philly Family Life Counseling LLC offers a WLS Coaching and Counseling Program that goes far beyond what is currently provided at medical facilities. We can supplement and support services provided at any medical site at which you choose to have your bariatric surgery. They are focused upon surgical milestones and medical outcomes and provide ALL the medical information. We complement and go far beyond these goals. Our program addresses the emotional, relational, spiritual, and physical components of YOUR life, all of which need to come together in order to create your success and satisfaction. WLS patients need a variety of supports to encourage and assist in personalizing, developing and maintaining long-term life-changing attitudes, perspectives, and insights: allowing you to bring out YOUR best and most resilient strengths.
We firmly believe you can do it!
Our program provides a safe space in which your concerns, fears, joys, and questions can be heard, valued, and addressed. Helping you make sense of WLS changes: eating, bathing and bathroom experiences/activities; self-body image and sexuality; marital/dating relationships; wardrobe selection, and all other life-based experiences impacted by your WLS.
The Bariatric Weight Loss Surgery (WLS) Coaching and Counseling Program provided by Philly Family Life Counseling LLC, offers a two part program. You will find both beneficial, yet you may choose to participate in one or both sections. You may find benefits from a better fit with either the Counseling and/or Life-Coaching program components. As always, it is up to you!
The WLS Counseling Program at Philly Family Life Counseling
Will most likely be covered by your insurance
Provided by a fully PA licensed seasoned clinical therapist, personally familiar with WLS,
In-network with most insurance providers
Individual/Couples Intake Session required prior to reserving your group participation
WLS Counseling Program Highlights:
"Do something today that your future self will thank you for."
Therapeutic small group counseling and support (the heart of the program).

Co-facilitated by a licensed experienced clinician and a life-coach, a male and female team, both of whom personally familiar with WLS
A closed group: people with whom you begin the group, will be those folk with whom you will complete the group
Put emphasis on the reality that you're not alone; you are a part of a larger community of folk with similar experiences, fears, and hopes
Is based on the premise of confidentiality, so that what is shared in the group remains private and individuals are honored in this manner.
Allows each participant to see how others deal with WLS challenges; to witness their sense of experimentation; to learn how to cope with an altered relationship with food; relate to other people who also experience an uncomfortable confusion in response to the WLS and the rapid weight loss; and gain new insight and information.
Facilitates giving and receiving support: the more you contribute, the more you'll get out of it.
Sharing Can be Healing: A weight shared is a weight lightened

Effective Individual Counseling

Provides tools to effectively cope with unsettling emotional reactions routinely triggered by WLS,
Helps adjust to your exciting experiences of sudden weight loss and body shape image
Supports and strengthens your response to possible memories of traumatic experiences earlier in life, triggered by WLS and the unexpected rapid loss of weight and loss in sense of self

Marriage/relationship couples counseling

Weight loss from WLS is often rapid, dramatic and eye-catching, and frequently catches partners, and ourselves, unprepared for the variety of changes that impacts a relationship; particularly when both partners have become comfortable with the weight that you had been- rather than the weight you are now
Better equips each partner with more effective communication techniques

Exceptional Family Therapy

One person undergoes Bariatric Weight Loss Surgery, nonetheless spouses and children are all impacted with life changes. WLS is a family affair.
Philly Family Life Counseling appreciates this little acknowledge reality and provides professional caring services that includes spouses and children in a safe, supportive therapeutic environment
Personal Life coaching services that make WLS Coaching and Counseling Program unique:
'It is not only for what we do that we are held responsible but also for what we do not do.' (Jean-Baptiste Moliere).
You take responsibility for your results—let our life-coaching help.
Life coaching is all about creating the life you really want
Life coaching keeps you moving forward, providing individual guidance, post-surgery, to adjust to life style changes
Private Life coaching services helping you create your realistic vision and achieve your ideal lifestyle
Your personal coach delights in the positive results you get for yourself; helping you shift from living-to-eat; to eating-to-live
Personal Life coaching will expect the best from you and knows you can meet that expectation
Distinctive Life coaching develops your overall strengths and abilities to make necessary and helpful changes; dietary, attitudes, habits, as well as develop overall resiliency.
A supportive life-coach explores options and helps to generate action steps that work for you
These services are not covered by insurance providers
If involved in Counseling Program, normal fee for Life-coaching services is reduced by 50 %, with additional savings with purchase of 6 or more sessions