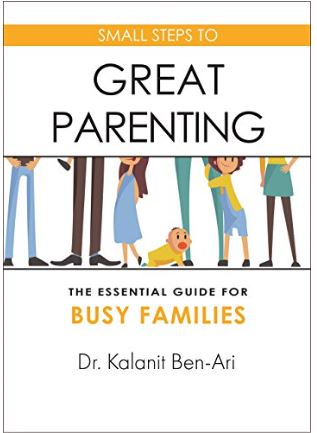 by Dr. Kalanit Ben-Ari
In this book, Dr. Ben-Ari provides concise and proven tips that can be used in everyday family life. With clear examples taken from the author's research, extensive clinical experience, and personal experience as a mother, the reader will soon learn how to look at issues through the lens of the parent-child connection rather than as a "child behavior problem" that needs to be controlled.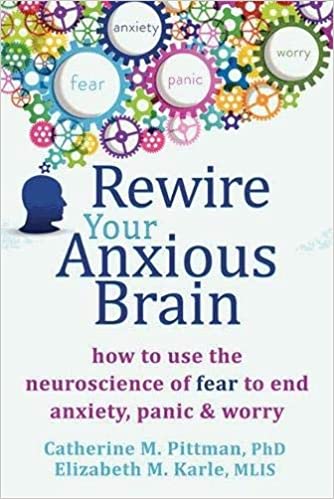 Do you ever wonder what is happening inside your brain when you feel anxious, panicked, and worried? In Rewire Your Anxious Brain, psychologist Catherine Pittman and author Elizabeth Karle offer a unique, evidence-based solution to overcoming anxiety based in cutting-edge neuroscience and research.
Trauma and Recovery is revered as the seminal text on understanding trauma survivors. By placing individual experience in a broader political frame, Harvard psychiatrist Judith Herman argues that psychological trauma is inseparable from its social and political context. Drawing on her own research on incest, as well as a vast literature on combat veterans and victims of political terror, she shows surprising parallels between private horrors like child abuse and public horrors like war.
For twenty years, Robin Ryan has been helping clients get the most out of their careers and their lives. Now, in Retirement Reinvention, she shatters the myths of retirement. The old model of retirement is changing. The majority of retirees today are seeking fun and meaningful ways to spend their time.
If you have the rigorous honesty necessary to conduct self-analysis, this book can be the most important one you have read. For although it makes no promises, it can help you more than all the other self-help books put together. Rational Emotive Behavioral Therapy can teach any intelligent person how to stop feeling miserable about practically anything. Direct, get-to-the-heart-of-the-problem methods teach you what you often do to needlessly upset yourself and what you can do, instead, to make yourself emotionally stronger. These practical, proven methods of changing your self-defeating emotions and behaviors reflect the authors' vast experience as therapists and as teachers of therapists from all over the world, and have been backed by literally hundreds of research studies. A Guide to Rational Living provides much sought-after answers for individuals with problems, and it can help everyone to feel better about themselves and to deal with their lives more effectively.
All of us worry about something, big or small, every day. But much of the emotional misery we feel is an overreaction, and it can be significantly reduced, using the techniques you'll find in this landmark book. World renowned therapist Dr. Albert Ellis, who created Rational-Emotive Behavior Therapy (REBT), believed that anger, anxiety, and depression are not only unnecessary, they're unethical, because when we allow ourselves to become emotionally upset, we're being unfair and unjust to ourselves. Thinking negative thoughts is a choice we can refuse to make. Applying the proven, time-tested principles of REBT is a simple, logical way to find true mental health and happiness.