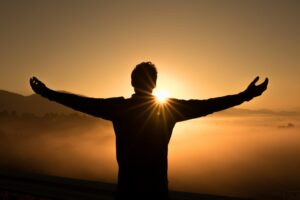 Finding the right Christian therapist can seem daunting. You want an experienced and knowledgeable counselor who understands your faith and values. If you're looking for Christian counseling in NJ or PA, it may be difficult to know where to start. Christian counseling combines therapy with faith to enrich your experience and help you heal, grow, and strengthen yourself and your faith. Whether you're searching for a therapist for you, you and your spouse together, or for your whole family, finding the perfect match is essential to help you begin to live your happiest and healthiest life.
What to Look For in a Christian Counselor
When it comes to Christian counseling, finding the right therapist can feel overwhelming. Here's what to look for when searching for a Christian counselor:
A counselor who shares and understands your faith

A therapist who provides an open and safe environment to speak openly and honestly

A good therapist will not only help you work through current conflict, but also help you set goals for the future that help you grow and find success

A Christian counselor will combine your faith with traditional therapy to enhance your experience and strengthen your relationship with God

Provide tools that will help you cope and communicate outside of counseling sessions
Match with a Christian Therapist Today
If you're looking for Christian counseling in NJ or PA, look no further than Dr. Devers of Philly Family Life Counseling LLC. Dr. Devers is an ordained minister and has many years of counseling experience. He understands how important your faith is to you and can help you strengthen your relationship to God and to those around you. For more information on Christian counseling, give Dr. Devers a call at (215) 677-3810, or fill out this online form. If you're ready to start living your healthiest and happiest life through faith-based therapy, then don't wait; call us today.