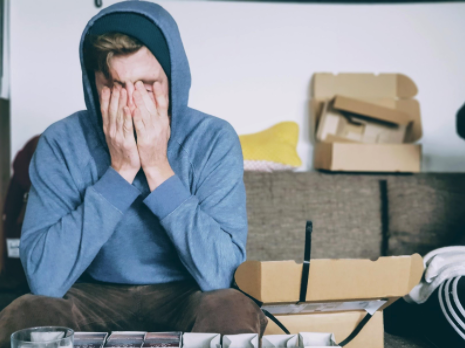 Stress is a natural response to major events and situations in our life. A little stress is okay while it remains manageable, but if stress begins to affect your everyday life, it may be time to consider stress therapy. If you're wondering how stress therapy works, it's similar to standard therapy, with a heavy focus on stress, anxiety, and how these affect your life overall. You meet with a therapist and speak about the situations, events, and reasons you feel stressed. At Philly Family Life Counseling, LLC, Dr. Devers is an experienced stress therapist. During stress therapy, Dr. Devers' intentions are not only to help you manage current stress, but to assist you in identifying the patterns and symptoms of stress, as well as equip you with tools to combat stress in the future.
Reasons You Might Consider Stress Therapy
So how do you know how much stress is too much? When is it time to seek help through stress therapy? Here are just a few reasons you might consider stress therapy:
Stress is normal, but if your stress begins to affect everyday functions of life, it's time to seek help. If you can't sleep, can't maintain relationships (familial, romantic, platonic, etc), and have trouble focusing on anything else but your stress, stress therapy is a viable option.
If your stress and anxiety make you physically sick, stress therapy can help. Stress should not affect your eating habits, make you sick to your stomach, give you headaches, make you lose weight, or any other physical complications.
You might try stress therapy if you need help identifying when stress is becoming too much.
Stress therapy can also help if you simply need to talk through your stress.
Another reason you might try stress therapy is to give you the tools you need to identify intensive stress symptoms and work through it on your own.
You are Not Alone, Consider Therapy for Stress Relief Today
Everyone gets stressed sometimes, but if your stress feels debilitating and all-consuming, it's time to reach out. You don't have to suffer through stress alone. At Philly Family Life Counseling LLC, Dr. Devers can help you manage your anxiety and work to live your healthiest and happiest life with minimal stress. To learn more about stress therapy or to set up an appointment, call us at 215-677-3810 or fill out our our online form. Not ready to make an appointment just yet? No problem. You can follow us on Facebook to keep up with news and updates. Whenever you're ready to tackle your stress, we're here to help.