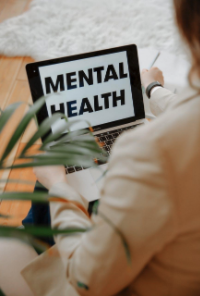 If you're considering counseling during the pandemic, you may have heard of tele-health services. Many health appointments, including counseling, are currently being conducted virtually to promote social distancing and minimize risk. Counseling is a very personal thing and the shift to online appointments might feel a bit impersonal. This may have you wondering, "does online counseling work?" At Philly Family Life Counseling LLC, we believe not only does online counseling work, but there are many benefits to tele-health appointments. Dr. Devers has taken extra care to ensure your physical health, your mental health, and your privacy during the pandemic.
The Benefits of Online Counseling
Online counseling is a great resource provided by Philly Family Life Counseling LLC. Here are a few reasons why online counseling works:
Online counseling, while virtual, is still a face-to-face meeting. Video and audio are used during appointments, so your personal connection with Dr. Devers still exists.
Tele-health is done through encrypted programs to completely protect your privacy. The platform is safe and HIPAA compliant. Dr. Devers also provides encrypted email when requested.
When you need counseling, you always want the best treatment available. Currently, the best treatment is online. This protects your physical health during the pandemic while still allowing you to look after your mental health by attending counseling.
Outside of pandemic circumstances, you are able to attend counseling from the comfort of your own home. If you are out of town or can't physically make it to your appointment, you're still able to attend your counseling session virtually.
Online counseling is currently covered by all insurance providers.
Don't Wait for the Pandemic to Pass – Get the Help You Need Today
If you're interested in counseling, but have been reluctant to start appointments due to the pandemic, it may be time to give online counseling a try. Don't wait for the pandemic to pass to get help. Dr. Devers offers tele-health appointments for general counseling, stress and anxiety therapy, grief counseling, couples counseling, and more. Get the help you need today in a safe, secure, and personal way. To get more information on online counseling or to schedule your tele-health appointment today, call us at 215-677-3810 or fill out our online form. You can also follow us on Facebook to keep up to date with news and offers.