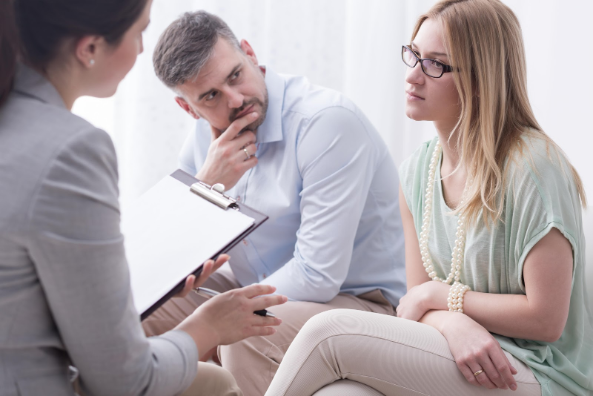 Seeking marriage counseling can be difficult – we don't always feel comfortable asking for help. It's normal for spouses to argue and harbor resentments toward each other from time to time, but when those attitudes make it difficult to coexist in a positive fashion, it may be time to seek counseling. If you're wondering, "Where is the best marriage guidance near me?" We can help.

At Philly Family Life Counseling, we understand the difficulties many couples face, and offer a comfortable and professional space for you and a partner to communicate. Marriage counseling with Dr. Gene Devers can provide you with a support system, help you to gain insight to your relationship, and pursue ways to help you create healthy balance within your marriage. In addition to marriage counseling, Philly Family Life Counseling can help you achieve personal growth, as well as show you how to create self-awareness, take responsibility, and work through difficult periods of change.

Signs It May Be Time for Marriage Counseling

It's important to remember that while no relationship will be without its frustrations, couples do not have to face relationship struggles on their own. Take a look at the following statements, and if you identify with one or more, it might be time to lean on the help of a professional.

Philly Family Life Counseling may be the right marriage guidance near me if my partner and I:

Can no longer coexist peacefully
Have difficulty communicating
Know we need to work toward change but don't know how
Want to develop skills to improve our marriage
Need a fresh perspective on old habits, behaviors, or problems
Want to learn to problem-solve in your relationship
Know problems exist but need help finding a solution
Want a professional, neutral environment to speak together
The Right Marriage Guidance is Just a Call or Visit Away

Philly Family Life Counseling is located in Northeast Philadelphia in the Grant Ave and Krewston Rd vicinity. To learn more about our practice, read our open letter to couples. Request an appointment online or call (215) 677-3810 between the hours of 9am and 6pm to speak with someone for more information.