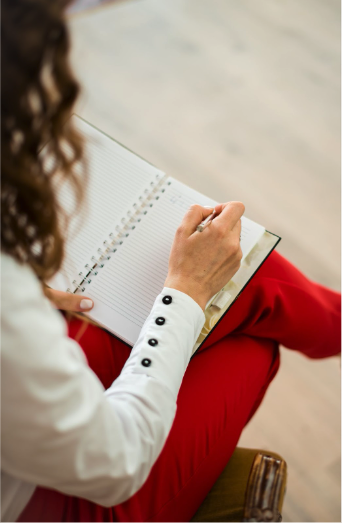 Whether you're still considering if you should attend therapy or you've finally decided to take the plunge and schedule your appointment, you're probably wondering, "how can I make the most out of therapy". People choose to start therapy for a variety of reasons, including anxiety, depression, grief, addiction, and more. No matter why you've chosen to give therapy a try, there are a few approaches to take when you meet with your therapist that will help you make the most of it.
Making the Most of Every Appointment
The road to healing isn't always linear and automatic, by giving therapy a try you may open yourself to experience the many benefits of therapy. Dr. Gene Devers and associates are committed to creating a therapy/life coaching experience with you, that will be a very beneficial process. Here are a few things you should do to make the most out of every appointment:
Always be honest – with your therapist and with yourself. Your therapist is there to help you, not judge you. Be honest about your feelings and your actions so your therapist can give you insights and feedback that will help you.
Do your homework. Many therapists will assign homework between sessions. It's important that you put in the work. When it comes to therapy, the more you put into it, the more you'll get out of it.
Come prepared to talk about anything that's bothering you. Your therapist may have ideas of what they want to discuss with you, but it's your appointment! Your therapist will be happy to address anything you want to talk about.
Be patient and find the therapist that's right for you. Sometimes you don't always find the right therapist on the first try, and that's okay. Don't give up! A good therapist will always listen and provide a space that feels comfortable and safe for you to speak openly.
Philly Family Life Counseling, LLC and You!
If you're not sure where to begin when it comes to therapy, that's okay. Dr. Gene Devers and Associates at Philly Family Life Counseling, LLC can help you get started. At Philly Family Life Counseling, LLC, you will be warmly greeted by an exceptionally experienced and effective clinician who will respectfully join with you in collaborative therapeutic conversations. Our aim is to help you uncover your true potential, learn new, more effective tools, lead a life that is worth celebrating, and create pleasurable relationships to appreciate and cherish. To schedule an appointment, call our office at 215-677-3810 or fill out our online form. Talk with Dr. Devers and Associates about how you can make the most out of therapy and start to lead your happiest, healthiest life.