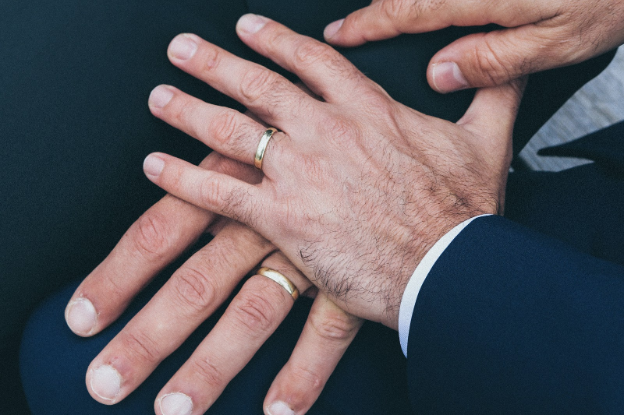 All relationships experience ups and downs. It's natural for couples to argue and sometimes harbor minor resentments. However, if such conflicts have begun to affect your daily life and long-term happiness, it may be time to consider couples counseling. At Philly Family Life, Dr. Devers has built a judgment-free environment for all couples to feel comfortable. If you've been thinking, 'is there LGBT couples counseling near me?' then look no further. Dr. Devers can show you how to communicate better as a couple and help you address the issues impacting your relationship. To learn more, read Dr. Devers' open letter to couples and see how he can help you and your partner move forward with a healthier and happier life.
LGBT Couples: Counseling that Fits Your Needs
At Philly Family Life, Dr. Devers understands that while all couples face similar struggles in their interpersonal relationships, LGBT couples can face additional conflicts that might warrant counseling. You might be searching for 'LGBT couples counseling near me' if:
You and your partner have trouble communicating as a couple

You and your partner have experienced trauma dealing with homophobia

Your familial and social relationships cause a strain on your relationship

You want to address issues within your relationship but are unsure how

You want to build better habits and techniques to strengthen your relationship

You are looking for a neutral, comfortable, safe, and judgment-free environment to talk with your partner about your relationship
If any of these or something not stated speaks to your relationship and you're searching for the perfect 'LGBT couples counseling near me', then Dr. Devers can help. He has several decades of experience that have helped him develop empathy and respect, no matter the person or issue being addressed. Dr. Devers constantly strives to engage in caring conversation and cultural sensitivity with all of his clients. His primary goal is to help you as a couple move forward with a happier, healthier life.
Speak with Someone – Your Problems Have Solutions
Dr. Devers has a no-waitlist policy at Philly Family Life. To schedule an appointment, visit us in Northeast Philadelphia in the Grant Ave and Krewston Road vicinity, fill out an online form, or call 215-677-3810 between 9am and 6pm to speak with someone directly.