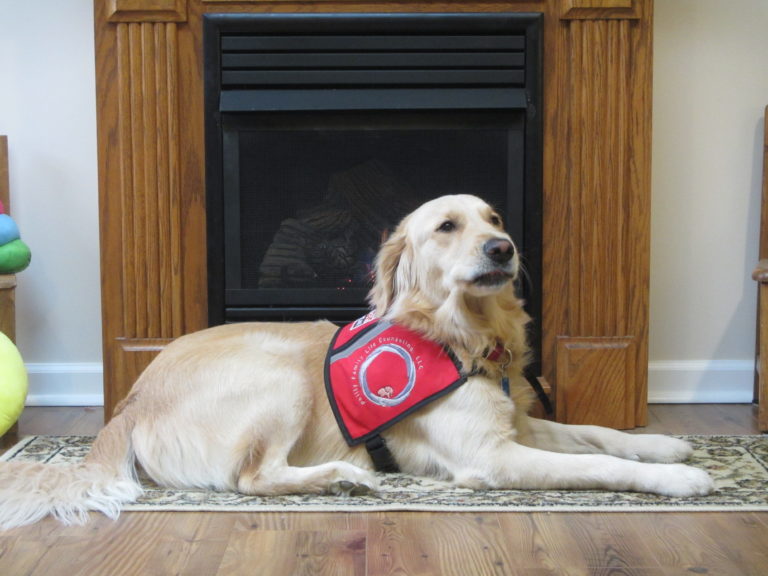 Post Traumatic Stress Disorder, or PTSD, is a result of a traumatic event or series of events that can cause a heightened level of anxiety and stress in someone. Stress is a natural reaction to trauma, but if it begins to affect your daily life, your choices, and your relationships, you may have PTSD. Learning how to cope with traumatic stress is part of the healing process for those with PTSD and Animal Therapy is an effective strategy toward healing.  At Philly Family Life Counseling LLC, we offer Animal Assisted Therapy to complement individual therapy for stress, grief, and trauma. Our therapy dog, Wyatt, is a full member of our staff! He is a certified service dog and an adorable golden retriever who is trained for comfort, rehabilitation, and more. You can check Wyatt's qualifications and bio on our website, and find more information on the benefits of working with Wyatt below.
Why You Might Consider Animal Assisted Therapy
Therapy for PTSD and Animal Therapy can often go hand-in-hand. Animal Assisted Therapy can help those with PTSD for the following reasons and more:
Service dogs are trained to work in emotionally charge environments

Service dogs understand the signs and behaviors associated with stress and anxiety, and have the training to help ease discomfort

Service dogs bring a calming presence to therapy sessions. Reliving and speaking of trauma can be a difficult experience. Service dogs like Wyatt offer a reassuring presence to help comfort those with PTSD.

Interacting with a dog encourages the brain to reduce stress hormones

The presence and personality of a service dog like Wyatt will encourage, reassure, and function as a responsive emotional pillow for clients who are open to having him participate during counseling sessions.
Meet Wyatt and Start Healing with Philly Family Life Counseling LLC
If you have PTSD and animal therapy is something you're interested in, you don't have to wait any longer. To meet Wyatt and see the benefits of Animal Assisted Therapy, give us a call at 215-677-3810 or fill out our online form. Not quite ready? That's okay. You can also follow us on Facebook for news and updates.