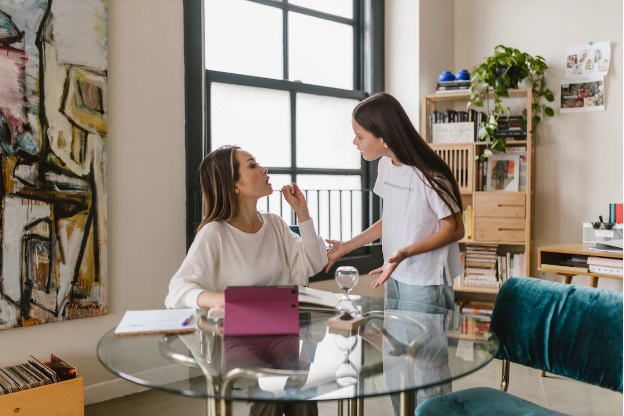 Talking to your parents about how you feel can be difficult. Admitting you need help to yourself can feel tough; admitting it to your parents can feel impossible. It's not the easiest subject to bring up, especially if they have biases against trying therapy. If you're wondering how to ask your parents to see a therapist, you're not alone. Growing up brings changes and feelings that can be both isolating and painful, but Dr. Devers and Associates at Philly Family Life Counseling can help you to talk to your parents about why you may need therapy.
Telling Your Parents You Need a Therapist
If you're looking for help on how to ask your parents to try therapy, it may be for several reasons. Maybe you've been struggling on your own for some time and finally have decided you want to try therapy. Maybe you think your parents will react poorly to you asking for help. Or maybe your parents have negative opinions about therapy. That's okay, and it's normal to feel nervous. Here are some points you can bring up to your parents when you discuss therapy:
Tell your parents you've been wanting to talk about what's going on in your life

, but you don't feel comfortable speaking with someone who knows you. A therapist is an unbiased, third-party professional trained to listen actively and help you find perspective.

If you feel part of the reason you need therapy is because of your relationship with your parents

, a therapist can help you develop skills and communication habits that will strengthen your ability to talk to and relate with them better so you can improve your relationship.

Maybe you do have a good relationship with your parents and even feel comfortable speaking with them

, but you feel awkward or unsuccessful doing so in your day-to-day environment. Therapy offers a comfortable and neutral zone for you to speak freely and without judgment. You may even want to consider

Family Counseling

, if your parents are up for it.

Sometimes our parents are too emotional about our problems because they love us

. A therapist can help you address your feelings without someone else's emotions and viewpoint distracting from the issues at hand. 

Be prepared with information on hand

. Whether that information pertains specifically to what you want to address at therapy, or is about a therapist you've researched, having materials prepared ahead of time can show your parents that you are serious about therapy.
Therapy at Philly Family Life Counseling, LLC
At Philly Family Life Counseling, LLC, we understand therapy can be a sensitive and difficult subject for some parents and families. That's why we offer information about all kinds of therapy and services on our website to help educate you and your parents. We also have resources for families and parents to help them understand why therapy can be helpful. You or a parent can reach us at 215-677-3810 or by filling out our online form. If you're struggling, reach out. Help is just a conversation away.