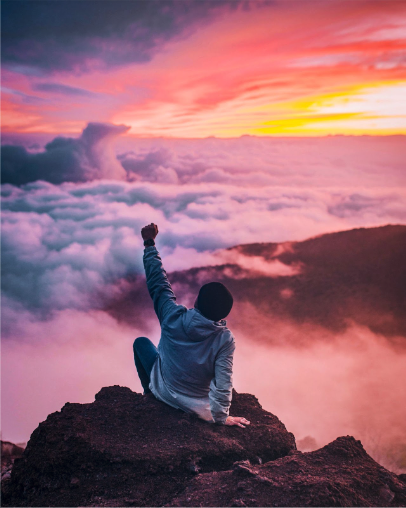 No matter how old you are or what stage of life you're in, you're bound to experience some hardships. Conflict is a natural part of life. Whether you're struggling with growing your career, your relationships, or anything else you feel up against, nutrition and lifestyle coaching can be a great tool to help you overcome it! Life Coaching focuses on helping people unleash their potential. Instead of fixating on the resolution of past trauma as a precursor to help you move forward, its aim is how to get there from here. If you're looking to grow your career, develop relationships, and gain the confidence it takes to feel comfortable and confident in your life, lifestyle coaching is for you!
Overcome, Grow, Succeed
Life coaching is a lot like counseling, however lifestyle coaches will examine the external obstacles in your life and give you the tools you need to overcome them. Here are a few benefits to giving nutrition and lifestyle coaching a try:
Own a sense of responsibility and control over your body and life

Unleash your maximum potential

Find a sense of meaning in your life

Learn tools to tackle your problems head-on

Navigate difficult times with confidence

Feel empowered to act

Increase your sense of satisfaction in life

Find success in your career and relationships

Feel confident in your food choices and nourish your brain
Try Lifestyle Coaching Today!
If you're looking to give lifestyle coaching a try, then look no further than Dr. Gene Devers and Associates at Philly Family Life Counseling, LLC. The life coaching provided by Dr. Gene Devers and Associates is geared to be transitional, empowering, and clarifying. Philly Family Life Counseling provides a unique quality service that further equips people through successful transitional life stages and periods of growth. Feel confident in yourself and in control of your life and nutrition! Call our office to set up an appointment at 215-677-3810 or fill out our online form. You can read more about the history and specifics of lifestyle coaching here. Or check out our blog! Find empowerment in your life! Call us today!